Texas is called the Lone Star State to represent the long history of independence. In 1836, Texas won independence from Mexico and stood as an independent republic. In 1838, the Texas Senate commissioned a new flag that would symbolize the strong independence of Texas. The Lone Star Flag was adopted and the Lone Star nickname stuck even after accepting annexation to the United States. On June 19, 2015, Governor Greg Abbott signed HCR No. 78 to officially designate "the Lone Star State" as the official nickname of Texas.
Previous to 1836, the area of Texas was controlled by Spain, France, and then Mexico. After several years of dissatisfaction with Mexican government policies, Texan leaders met for the Convention of 1832 and the Convention of 1833. The conventions adopted resolutions requesting reforms including a tariff reduction, the lifting of restrictions on immigration from the United States, the funding of primary schools, and the formation of a separate state of Texas within the Mexican republic. The Mexican government rejected the resolutions and the revolution began Oct 2, 1835, when Texans drove back troops of the Mexican cavalry at the Battle of Gonzales.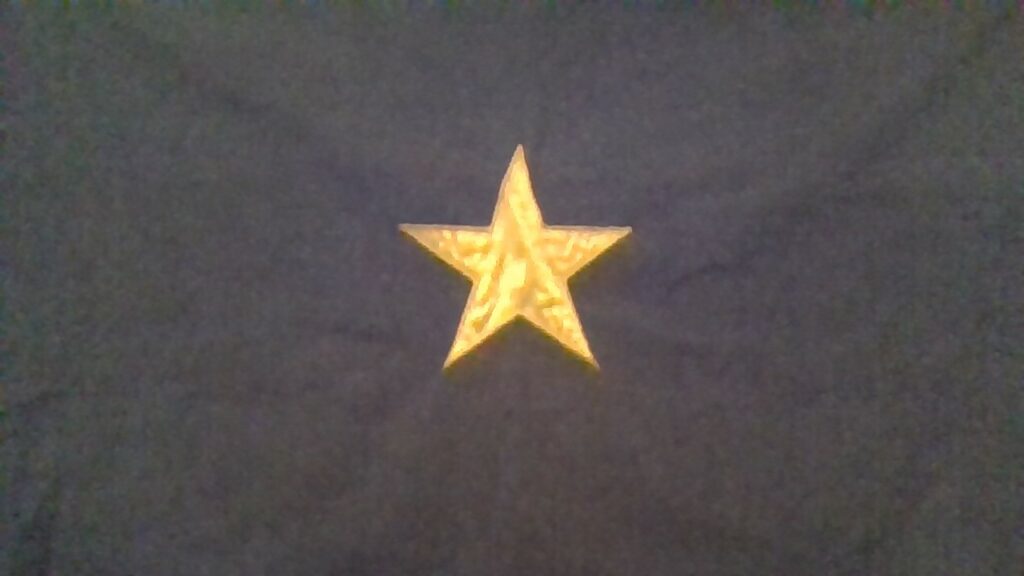 The revolution resulted in a number of bloody battles throughout 1835 and 1836 including the most famous, Battle of the Alamo. Texas independence was won during one of the most decisive battles in history on April 21, 1836, when Texans defeated the Mexican forces at the Battle of San Jacinto. The first flag that flew over the newly independent republic of Texas in 1936 was the David G. Burnet Flag featuring a white star on blue background. The James Long Expedition carried this flag in 1819, an early attempt to free Texas from the Spanish empire.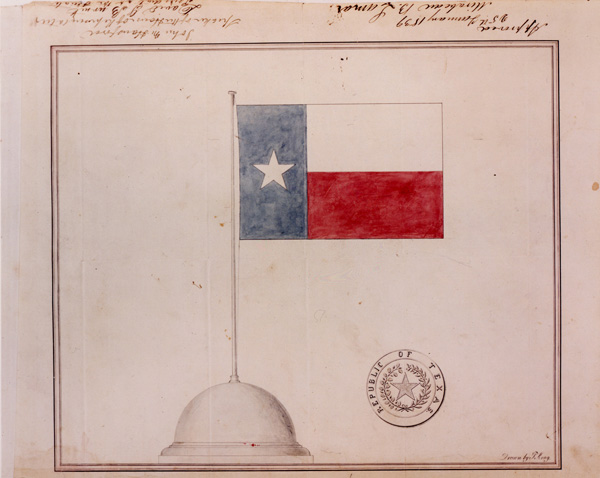 On January 4, 1839, a Senate committee paid $10 to Austin artist Peter Krag to create a color drawing of a new red, white and blue flag for Texas. The design was approved on January 25, 1839, and signed by Mirabeau Lamar, President of the Republic of Texas; John M. Hansford, Speaker of the Texas House of Representatives; and David Burnet, President of the Texas Senate.
A number of coins have been located near current-day San Antonio featuring a five-pointed star on one side and the year 1817 on the other.  This suggests that the star was used as a symbol for the region prior to the Burnet or Lone Star flags. However, Texas was not likely referred to as the Lone Star Republic (and later Lone Star State) until the new Texas flag was approved in 1839.