Although it's been over 85 years since their deaths, Texas-born Bonnie Parker and Clyde Barrow are still among the most infamous couples in American history.  The multi-state Borrow Gang crime spree included Texas stops in Dallas, Celina, Lufkin, Hillsboro, Lancaster, Cedar Hill, Prosper, Grapevine, Ponder, Grand Prairie, and many more Texas locations.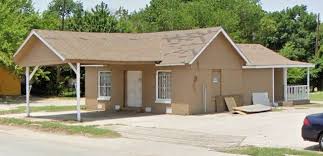 Clyde Chestnut Barrow was born in Ellis County, Texas into extreme poverty. He was the fifth of seven children. In the 1920s, the Barrow family was one of several that migrated to the squatter's camp along the west bank of the Trinity River in East Dallas. Although the view across the water was that of a bustling city and its wealthy inhabitants, Clyde and his siblings were forced to sleep under a wagon because they couldn't even afford a tent. 
Eventually the Barrows family moved into their now-abandoned house on Singleton Road (formerly known as Eagle Ford Road). Clyde went on to attend Sidney Lanier Elementary before eventually quitting school and becoming entangled with the law over petty crimes.
Bonnie Elizabeth Parker was born in Rowena, Texas, the second of three children. When Bonnie's father died in 1911, her family moved in with her grandma and grandpa in Cement City, Texas, an impoverished industrial suburb of West Dallas. There Bonnie attended Eagle Ford School and Cement City High School, where she was thought of as an intelligent student with interests in acting and writing.
During the short time that Bonnie and Clyde both were earning money legally, they were ironically working pretty close to one another. Bonnie was a waitress at the Hartgraves Cafe on Swiss Avenue in East Dallas, just down the road from where Clyde worked at the United Mirror and Glass. He also had a short stint at the Brown and Cracker Candy Co., located in the West End.
The two eventually crossed paths and began dating in 1930, when they met through a mutual friend that Bonnie was staying with on Herbert Street in West Dallas. Their romance began quickly, and Bonnie even stayed with Clyde while he served a 20-month prison sentence for car theft shortly thereafter.
Clyde was incarcerated at the Eastham Prison Farm in Lovelady, Texas. The prison was known for it's horrific conditions, and it was there that Clyde committed his first murder. He attacked a fellow inmate who had been sexually assaulting him. Upon Clyde's release in 1932, he vowed that he would take vengeance on the prison: the primary motive of his robberies was to raise enough money and ammunition to return to Eastham and exact revenge on the guards.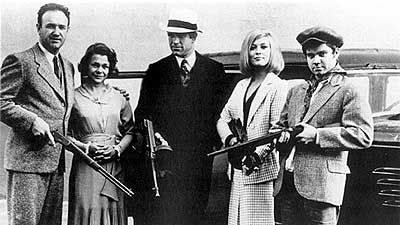 Bonnie and Clyde formed the Barrow Gang with Clyde's childhood friend, Raymond Hamilton, W.D. Jones, Henry Methvin, Clyde's brother Buck and his wife Blanche, among others. Their crime spree began shortly after Clyde was freed from prison, starting with a March 1932 break in at the Simms Oil Refinery in Dallas. That same month, Bonnie would be captured in a failed robbery attempt and jailed in Kaufman, Texas. She was released two months later.
In April of 1932, the Barrow Gang committed their first bank heist at the First National Bank in Lawrence, Kansas. After that it was off to the races, with robberies in Cedar Hill, Lancaster, Ponder, Celina, Lufkin, Grand Prairie and Hillsboro, which included a murder of a storekeeper. On August 1, the group robbed the Neuhoff Packing Company in Dallas of $400 and just two weeks later would find themselves in a gun battle with police in Wharton, Texas.
The spree continued for the remainder of the year, as the crew made their way out of Texas and into places like Missouri, Kansas and Indiana. In 1933, the situation became even more dire as the gang began killing police officers, like the January 6 murder of Deputy Sheriff Malcom Davis in Dallas.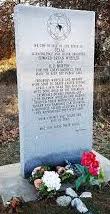 The following year proved to be equally grisly: in January the gang killed Huntsville mayor Joesph Crowson, stole weapons from the National Guard Armory and robbed more banks. On Easter Sunday, April 1, 1934, Bonnie and Clyde brutally murdered highway patrolmen H.D. Murphy and Edward Wheeler near Grapevine, Texas.
In January of 1934, Clyde finally got some long-awaited payback on the Eastham Prison Farm in Texas. He and Bonnie returned to help break out one of their gang members (Raymond Hamilton), and subsequently shot several guards with machine guns—ultimately killing just one.
The fugitive couple was never in one place for too long. Their only known hideouts were located in Missouri, in the cities of Joplin and Platte City. The raid at the Joplin location is what led to the discovery of the couple's film roll, with the famous snapshots of the couple now cemented in American history. Unfortunately for the greater Barrow Gang, Buck Barrow was killed in the Platte City raid and his wife, Blanche, arrested.
It wouldn't be until May 23, 1934 that Bonnie and Clyde would meet their ultimate match. A six-man team, led by former Texas Ranger Frank Hamer, ambushed the couple in their stolen vehicle as they passed by them on Louisiana State Highway 154.
Although Bonnie had made it clear in her poem "The Story of Bonnie and Clyde" that she wished to be buried next to Clyde, when she was laid to rest in 1934 her mother had other plans. Bonnie's mother selected a grave site located miles away from Clyde's grave at the Fish Trap Cemetery in Dallas. In 1945, her sister relocated Bonnie's grave to the Crown Hill Memorial Park on Webb Chapel Road, where it is today.